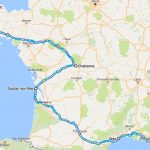 So here's the intended route (Warning: hills may go up as well as down and reality will differ from preconceived plans) – from Roscoff to Clare'n'Fiona's should take about 8 days – it seems to be 650km by a cycle friendly route.
Start by heading south across the hump of Brittany to the south coast then head east along the Loire to the Vienne, then follow the Vienne and the Creuse until Chabanne is on the radar. Simple: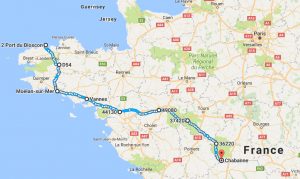 The hilliest day is probably the first one, and the longest will be in the middle when it is fairly flat along the rivers.
After a rest day with the sisters it is is a straightforward three days across to Chris'n'John's in the Gironde. 260km approx.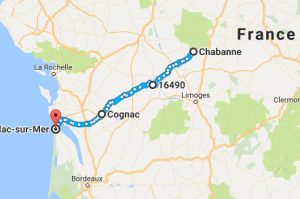 Jane and I did this in four easy days back in 2011, although starting at Mailhac which is a gnat's further.
Another rest day with C&J before turning south again and then working eastwards along the Roger Lapebie path and the Canal de Garonne to Toulouse and then the Canal du Midi on to Sete.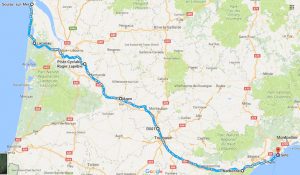 The online advice is that much of the supposed cycle route on the Canal du Midi section is highly 'technical' and only really suitable for mountain bikes with good suspension. If that turns out to be true I'll be along the lanes for sure.
After Narbonne then I should be bathing in the Med somewhere near Sete after about 7 days on the road from C&J – 620km so I'll need to be covering a bit more ground than in the first week.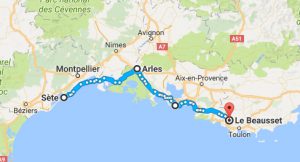 The Med was the original target. If things go well and time permits, it is then east along the coast to Nick'n'Diana up in the hills beyond Marseille.
This would add 240km making a total of about 1770km – or 1100 miles for any dedicated Brexiters reading this.
Whatever happens I've booked a train back to get the ferry on Sunday 15th Oct…